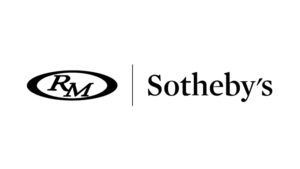 Dear friends and Challenge and GT Days competitors, we are delighted to formally announce that RM Sotheby's has established a partnership with our Challenge and GT Days that will support our event for the next three years, beginning – of course – with this year's event on 7 & 8 June.
For any of you who are familiar with RM Sotheby's https://rmsothebys.com you will know that they are in the fortunate position of being the global market leader in the Ferrari market, having brought a huge variety of cars to market over the past few decades, including seven of the most expensive Ferraris ever sold at auction. Amongst the hundreds of Ferraris they been lucky enough to offer, incredible competition examples from across Ferrari's 75 years of history, have always been at the core of there business. RM Sotheby's is also the only auction house to have an official partnership with Ferrari SpA, and there relationship with the marque is a cause of enormous pride.
And so, RM Sotheby's is equally proud to have forged a partnership with our Challenge and GT Days, celebrating the best Maranello cars to compete in motorsport in the modern era. RM Sotheby's will be present at the event with two competition cars from within there Private Sales division. The F1 F310 B Eddie Irvine (see attached the F1 Ferrari) and a fantastic F430 GTC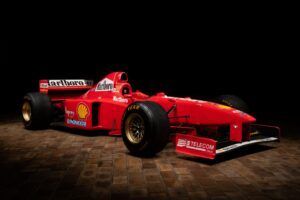 Also RM Sotheby's is excited to host the charity auction for Wings for Life (special newsletter about some fantastic lots is coming tomorrow) which will be fun and raise funds for the excellent charitable cause.
We really look forward to seeing you there, and please do not hesitate to contact the specialists Augustin Sabatié-Garat asabatie-garat@rmsothebys.com and Stephan Knobloch SKnobloch@rmsothebys.com
A very proud Heinz Swoboda and the RM Sotheby's Team