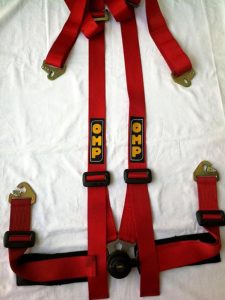 See more here at the parts marketplace http://www.fchgt.com/forum/viewforum.php?f=8
For sale a single SEAT BELT OMP for 348 Challenge in great condition, year 1994.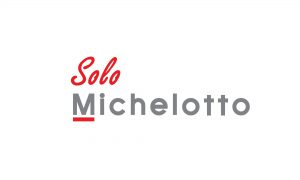 20. – 21. September 2017 Misano – Italy
For the first time ever in the history of Michelotto, we have the pleasure to announce the "Solo Michelotto" trackdays in Misano on 20. – 21. September 2017.
The Solo Michelotto trackdays will be the largest gathering of Michelotto built cars and is open by invitation for Michelotto built sports and racing cars only. We are expecting cars spanning from the legendary Ferrari 308 Group 4 to the last normal aspirated Ferrari 458 GTE endurance champions.
These cars are welcome:
Ferrari 308 GTB Gruppo 4
Ferrari 308 GT/M
Ferrari 288 GTO Evoluzione
Ferrari F40 LM
Ferrari F40 GTE
Ferrari F40 GT
Ferrari 348 GTC
Ferrari 348 GTC LM
Ferrari 333 SP
Ferrari 360 N-GT
Ferrari 360 GT
Ferrari 360 GTC
Ferrari F430 GT2
Ferrari 458 GT3
Ferrari 458 GT2
More Pictures and Details https://www.classicdriver.com/de/car/ferrari/f355/1996/471713
The car got a reastauration with a engine out Service.
Street leagal with German "Fahrzeugbrief", original Service book and a big racing history.
1995
Misano 1.
Vallelunga 2.
Brno 1.
Mugello 2.
1997
Mugello 2.
Vallelunga 3.
Monza 1.
Mugello 3.
Misano 1.
Pergusa 2.
1998
Monza 2.
Imola 3.
Mugello 1.
Imola 3.
Pergusa 2.
Vallelunga 1.
Misano 1.
1999
Misano 2.
Imola 2.
Magione 3.
Mugello 1.
Monza 2.
Vallalunga 1.
Finali Mondiali Vallelunga 1.
1:43 Scale Modell
Please ask for more Details and Pictures.
Formerly the property of Garage Francorchamps, FIAT 900T and Fiat 238 Ferrari Service Van. Total original, never restored, handpainted (!)
Interested? Please ask for more http://www.fchgt.com/cars-for-sale-3/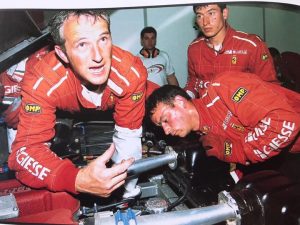 See the full thread with many more pictures here: http://www.fchgt.com/forum/viewtopic.php?f=4&t=792
Year 2002, Ferrari GT cars began to be strong enough to beat first time the Porsche 911 GT phalanx…..enjoy period pix, history and storys!
Thanks to Andy for the pics